---
Creating a wellness brand
@wellgoodting


Krysten Peck
Wellness practitioner

+ Creative direction
+ Logo design
+ Graphic design
+ Social media templates
+ Project management

Krysten was ready to step up her social media presence, but needed a design partner. She wanted a brand that paid tribute to her Jamaican roots and that stood out from other wellness accounts on Instagram. She needed some ingredients to evolve the brand independently both online and off.



---
1. Learning what the client wants

For years, Krysten had been posting wellness tips alongside beautiful black and white photos that were full of movement and joy. These images served as the inspiration for the bold colors we chose and for the organic shapes that I included in her final toolkit.

Photos sourced from @wellgoodting
---
2. Offering multiple directions

We started with the colors of the Jamaican flag as an initial control. We looked at three different logo shape directions in this color palette.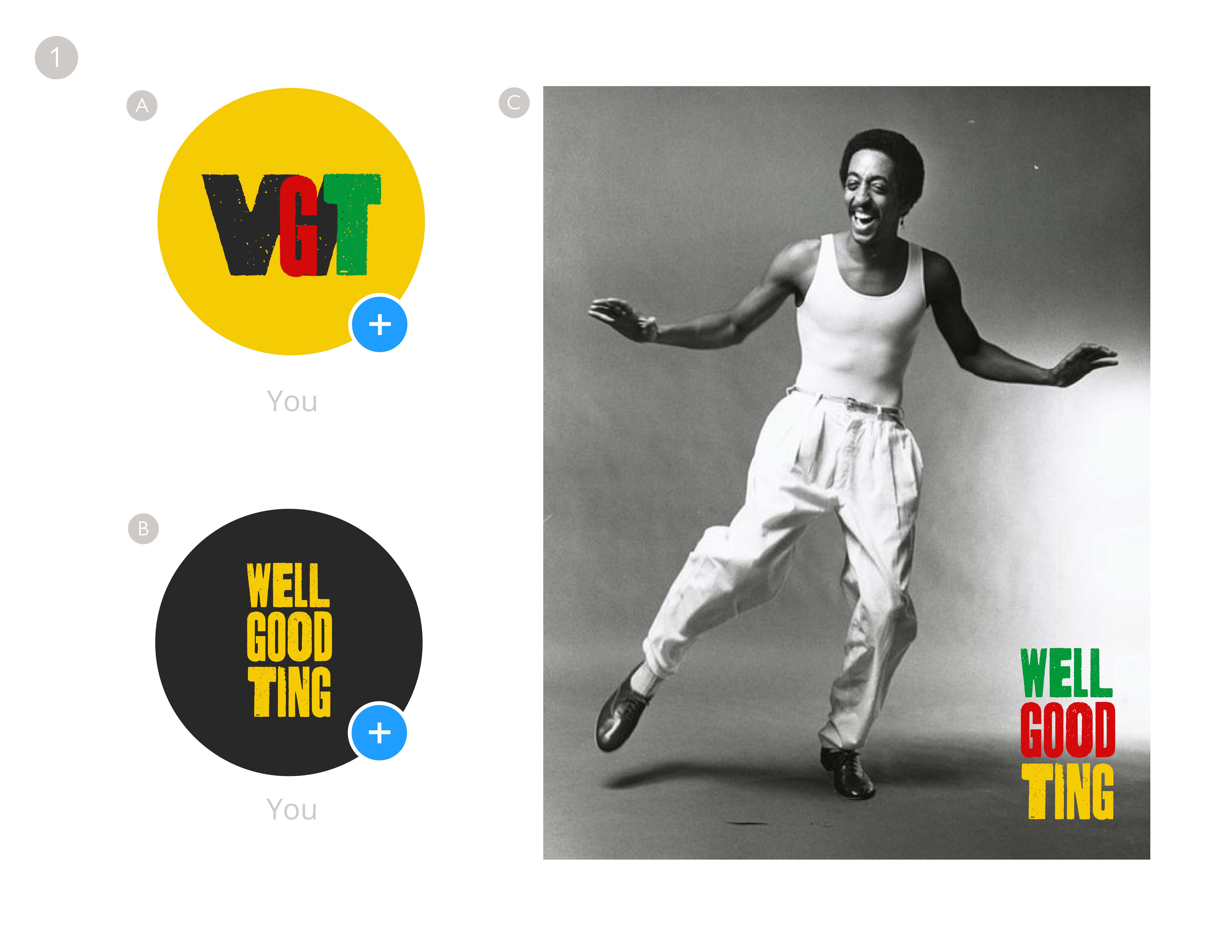 ---
3. Refining a chosen direction

Krysten wanted to pivot from the typical Jamaican palette while subtly paying homage to it. Interested in both directions 1 and 2, we used direction 1 as a starting point to experiment with color.


In applying color, we discovered that she liked visually highlighting "ting" because it was Jamaican slang that was core to her brand identity.
---
3. Being willing to pivot

Direction 1 was bold enough for Krysten, but lacked the sense of movement of her initial photo inspiration. The final identity system I presented to her went beyond the initial three directions and nailed the energy she was after. It used a vibrant color palette and psychedelic type reminiscent of Jamaican vinyl records.


---
4. Showing the client what the brand can do

I sent her off with a toolkit, a preloaded Canva account, and some imaginative applications of the brand. The rest is up to her!