---
Telling chronic illness stories
Maryland Institute College of Art (MICA)


Graduate Thesis Project
Graphic Design MA (GDMA)

︎︎︎ Creative direction
︎︎︎ Graphic design
︎︎︎ UI/UX design
︎︎︎ Copywriting
︎︎︎ Print layouts

2020 ended up being a fated year to focus on illness, but I did not know that when I started my thesis at MICA. I live with multiple chronic illnesses and through this project I interrogated the way that being female effects my diagnoses. The ability to emote, an approach typically gendered female, is extremely important in processing and dealing with long-term illness. The solutions that I came up with focused on addressing grief, promoting self-expression around illness, and connecting with community care.

Advisors:

Siân Evans

Maria Habib

Sandie Maxa

Mark Sanders
---
1. Gathering intimate stories of illness

In identifying a direction for my thesis project, I was initially interested in the contexts where people feel comfortable talking about pain. I experimented with posting a large diagram of a human body in the GDMA studio at MICA and seeing if my classmates would add their health memories to it. When I asked my followers on Instagram about the most pain they've ever felt, I received dozens of submissions, mostly about acute pain. People wanted to talk about illness and written/digital avenues were viable places for that conversation to happen.


Chronic pain and illness were of special interest to me. I reached out on the phone or in person to a handful of female friends about my age who suffer from similar conditions as me and conducted lengthy interviews. I transferred the common highlights onto post-it notes and sorted them.
---
2. Protototyping solutions to patient problems

One of the places where patients are prompted to talk about their pain is the pain scale. Pain is much more complex than a 1 to 10 scale so I prototyped more visceral ways to talk about illness in a scale, using some of the responses I had received on Instagram.


---
3. Creating a hi-fi product mockup for user testing

Ultimately, I moved forward with a prototype of an app geared towards women who are chronically ill. Typically, an app for patients might focus on symptom tracking or data, but from my conversations with friends, their emphasis was more focused on unmet emotional support and feelings of ongoing grief. The solution I came up with led them towards activities like journaling and charting a care team.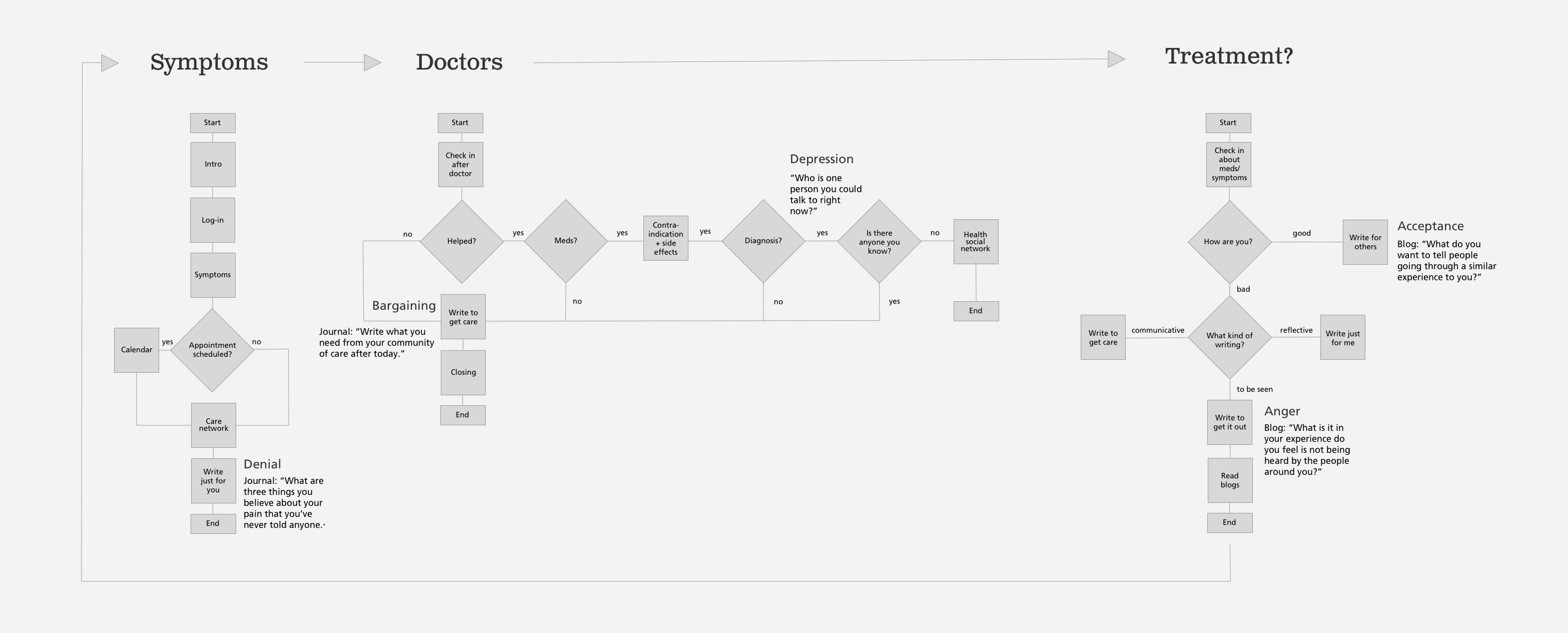 ---
4. Embracing unforseen circumstances

Our thesis exhibition was meant to go up in the Fox building in March 2020. When school shut down, my aspirations for the exhibit seemed irrelevant to my immunocompromised reality, and I started creating from a place of COVID anxiety instead. I made a longscroll data story cataloguing everything I touched for several days.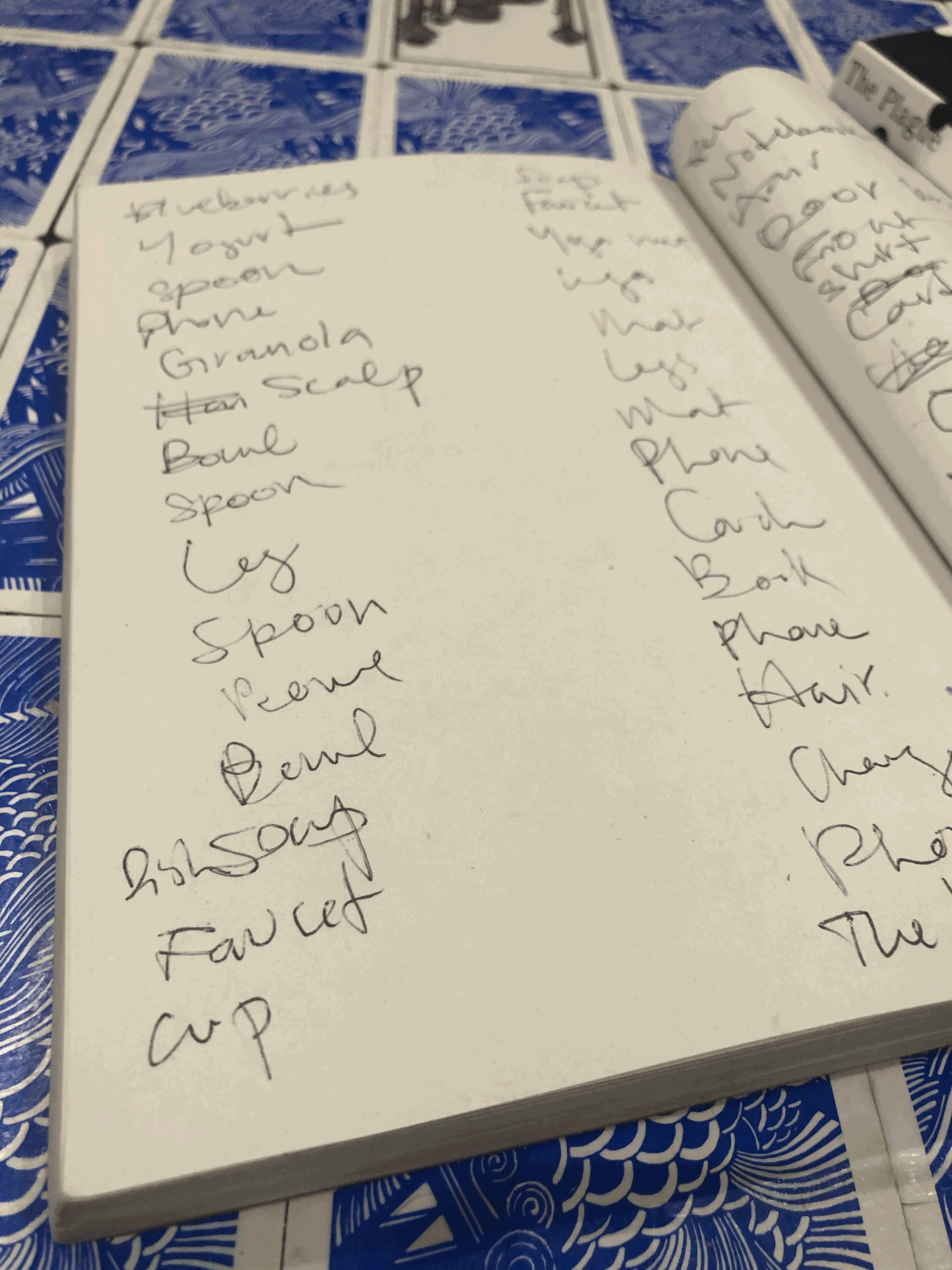 ---
4. Telling a story about my process

For my thesis book, I used typography that mimicked the isolation, smallness, and endlessness that is common to the chronic patient experience. The cover is filled with the 80+ known names of autoimmune disorders, tracked out and unrecognizable if you're not looking for them. The purpose of the thesis project was to make my own chronic illness story and other chronic illness stories known.