---
Telling chronic illness stories
Maryland Institute College of Art (MICA)


Thesis Project
Graphic Design MA (GDMA)

+ Creative direction
+ Graphic design
+ Copywriting
+ Print layouts
+ User research
+ Interviewing
+ User flows
+ UI/UX

In 2020, Sarah began a thesis project on chronic illness. Solving for isolation and community gained new relevance that year. Her design prototypes focused on addressing grief, promoting self-expression around illness, and connecting with community care.

Advisors:

Siân Evans

Maria Habib

Sandie Maxa

Mark Sanders
---
1. Gathering intimate stories of illness
Curious about the contexts in which people felt comfortable talking about illness, Sarah gathered stories of chronic pain both in-person and online. She received detailed responses. Reflective writing and sharing in community were viable ways to talk about illness.
Sarah reached out to five women who live with chronic conditions and conducted interviews. She transferred the common highlights onto post-it notes and sorted them.
---
2. Charting a user flow for the chronic experience
Responses from Sarah's interviewees fit into Elisabeth Kübler-Ross' stages of grief — denial, bargaining, depression, anger, and acceptance. The interviews pointed focus to unmet emotional needs. Sarah's design solution was an app that led the patients towards writing and community. The app offered activities for chronic patients such as journaling or determining their communal care team.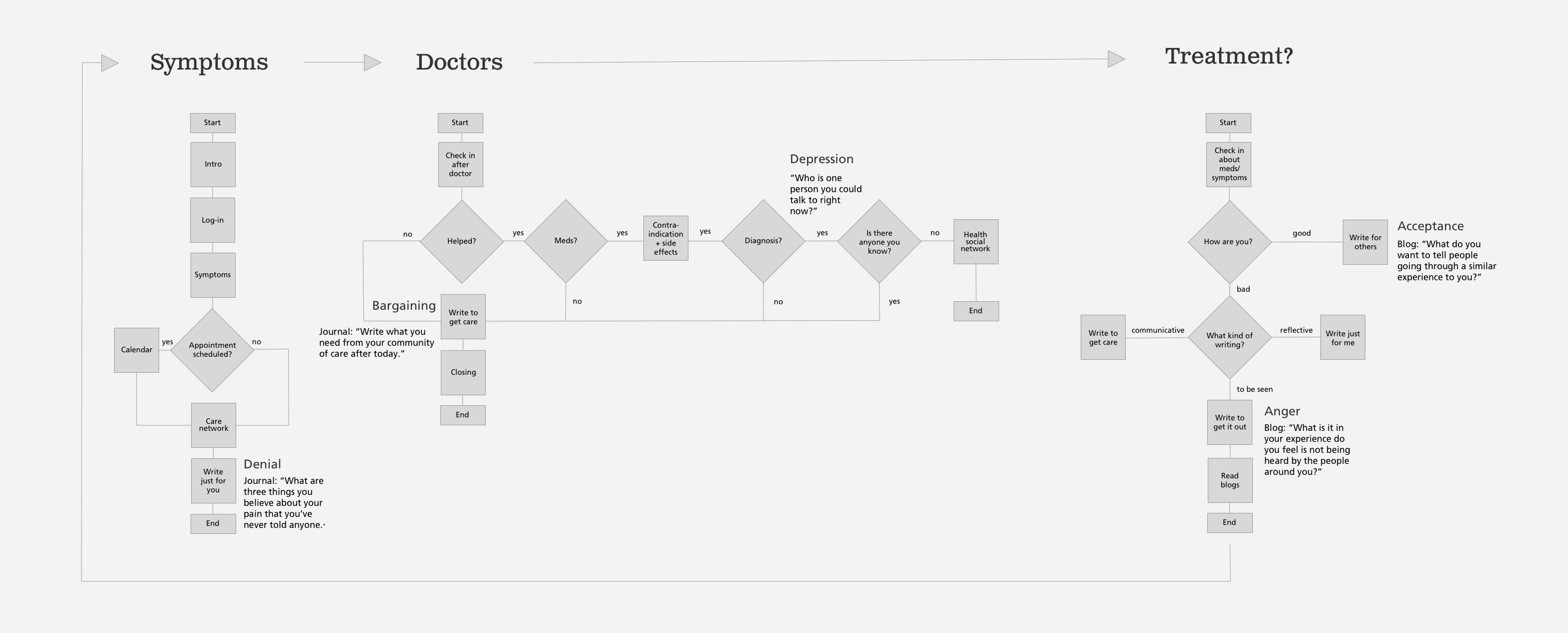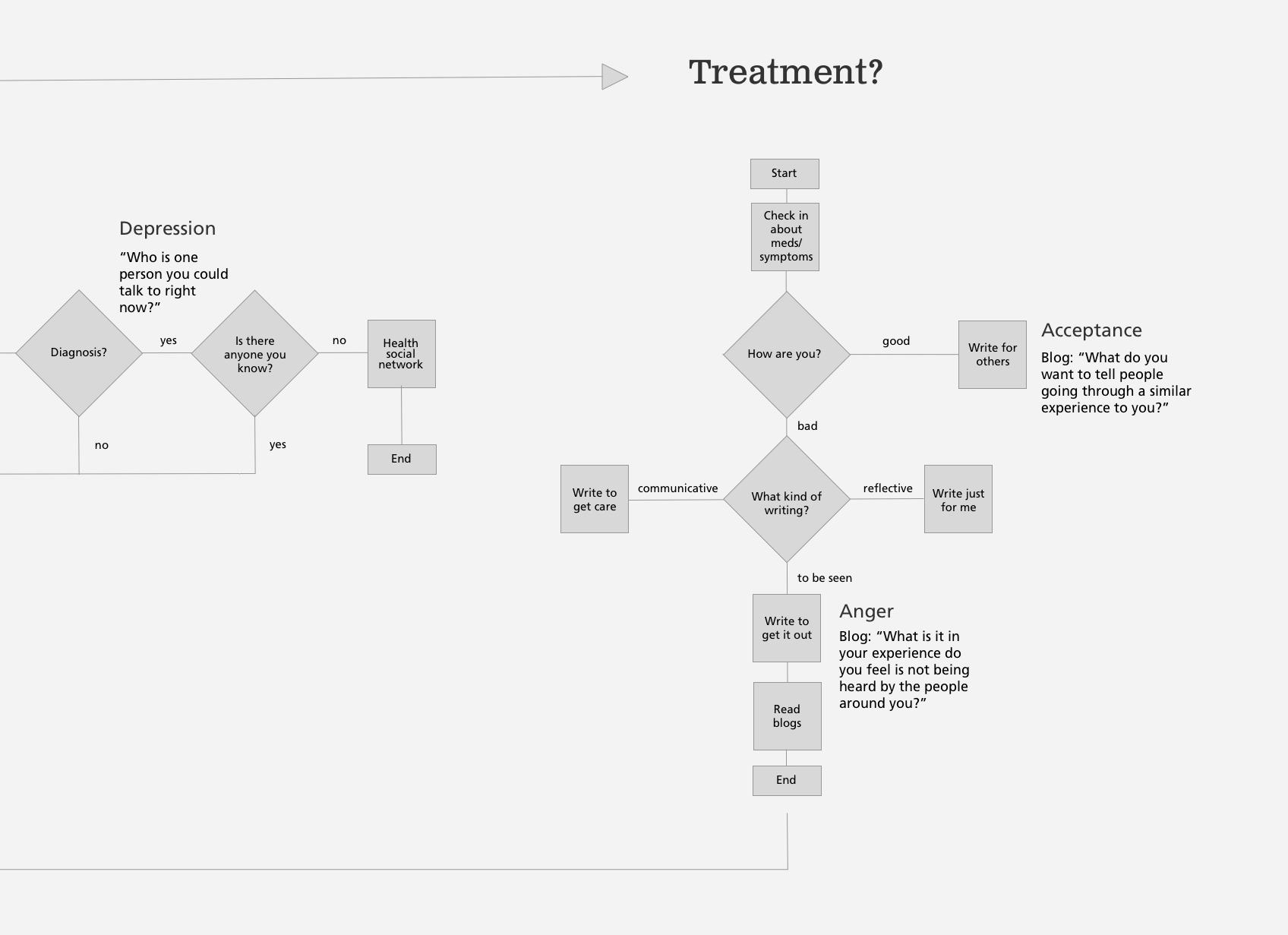 ---
2. Creating a high-fidelity prototype of an app
The look and feel of the app was caring and friendly. Sarah chose bold, lower-case, and expressive typography purposefully for this audience. The copywriting affirmed the patient experience. Warm and gentle colors set a welcoming tone for a stressed user with chronic illness.
---
3. Embracing unforseen circumstances
In March 2020, Sarah faced isolation and emotional upheaval. As she created an app meant to help others move through their grief, she also needed to process hers. Immunocompromised and full of COVID anxiety, she made a longscroll data story that catalogued everything she touched for several days.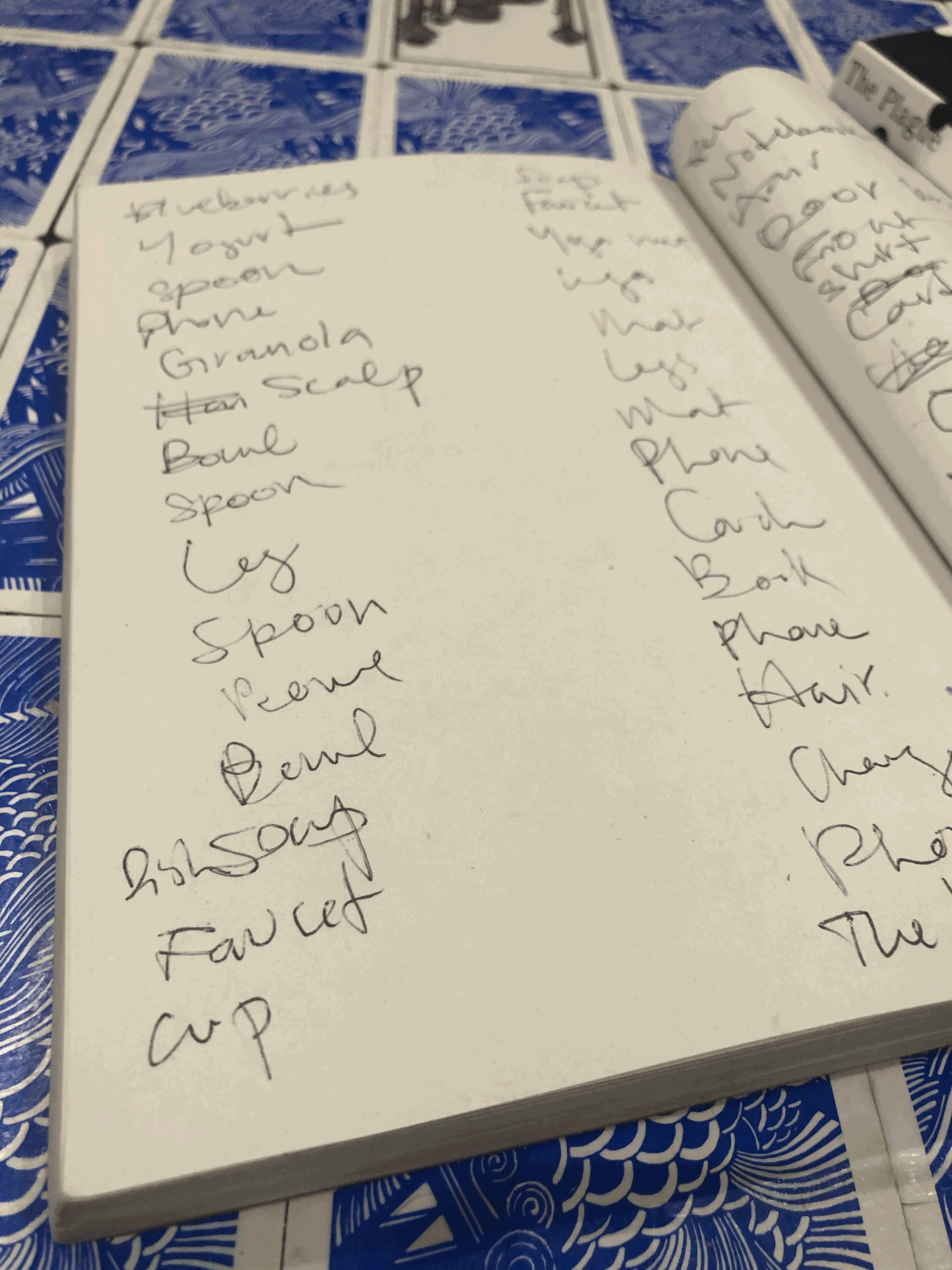 ---
4. Presenting my process
The thesis book documented the project. Sarah used typography that mimicked the isolation, smallness, and endlessness that is common to the chronic patient experience. The cover is filled with the 80+ known names of autoimmune disorders.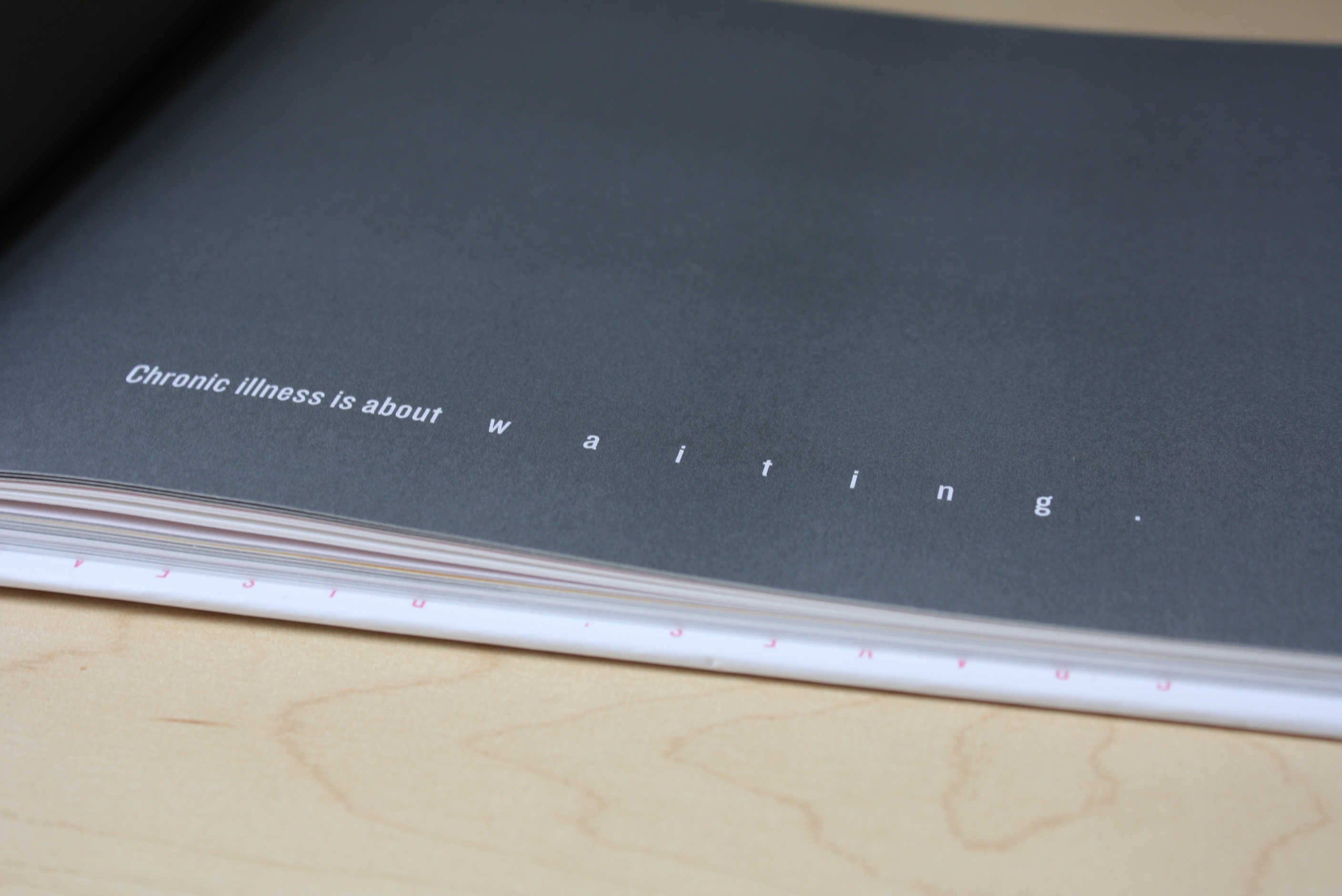 Read more about this project on the MICA GDMA website.