---
Visually explaining palliative care
The Stratton Foundation


Health Communication Design
Thomas Jefferson University

+ Creative direction
+ Typography
+ Illustration
+ Sketching
+ Print design
+ Poster design


With a grant from the Stratton Foundation, Jeannette Kates piloted a telehealth program for chronic lung disease patients. Her goal was to initiate conversations about quality of life with patients well in advance of hospice and to align the actions of doctors, nurses, and caregivers. Sarah's task was to convey this idea in a patient-facing poster.

Advisors:
Jeannette Kates, PhD, AGPCNP-BC, FPCN
Maribeth Kradel-Weitzel
---
1. Sourcing inspiration

Sarah gathered visual references that were potential methaphors for a patient considering palliative care.
The late Lanny Sommese created hopeful, whimsical posters including this 2020 poster for the Central Pennsylvania Festival of the Arts. How might a sunset shape a color palette for palliative care?
This poster from 1989 by Istvan Orosz prompted Sarah to think of patients looking forward to the future. What might they see?
---
2. Presenting visual directions
Sarah presented Jeannette with a series of sketches offering different directions for the poster. The bird imagery direction was the visual winner and we workshopped the copy to match.
---
3. Determining the correct medium
Attempts with entirely digital texture did not hold the same emotional resonance as watercolor.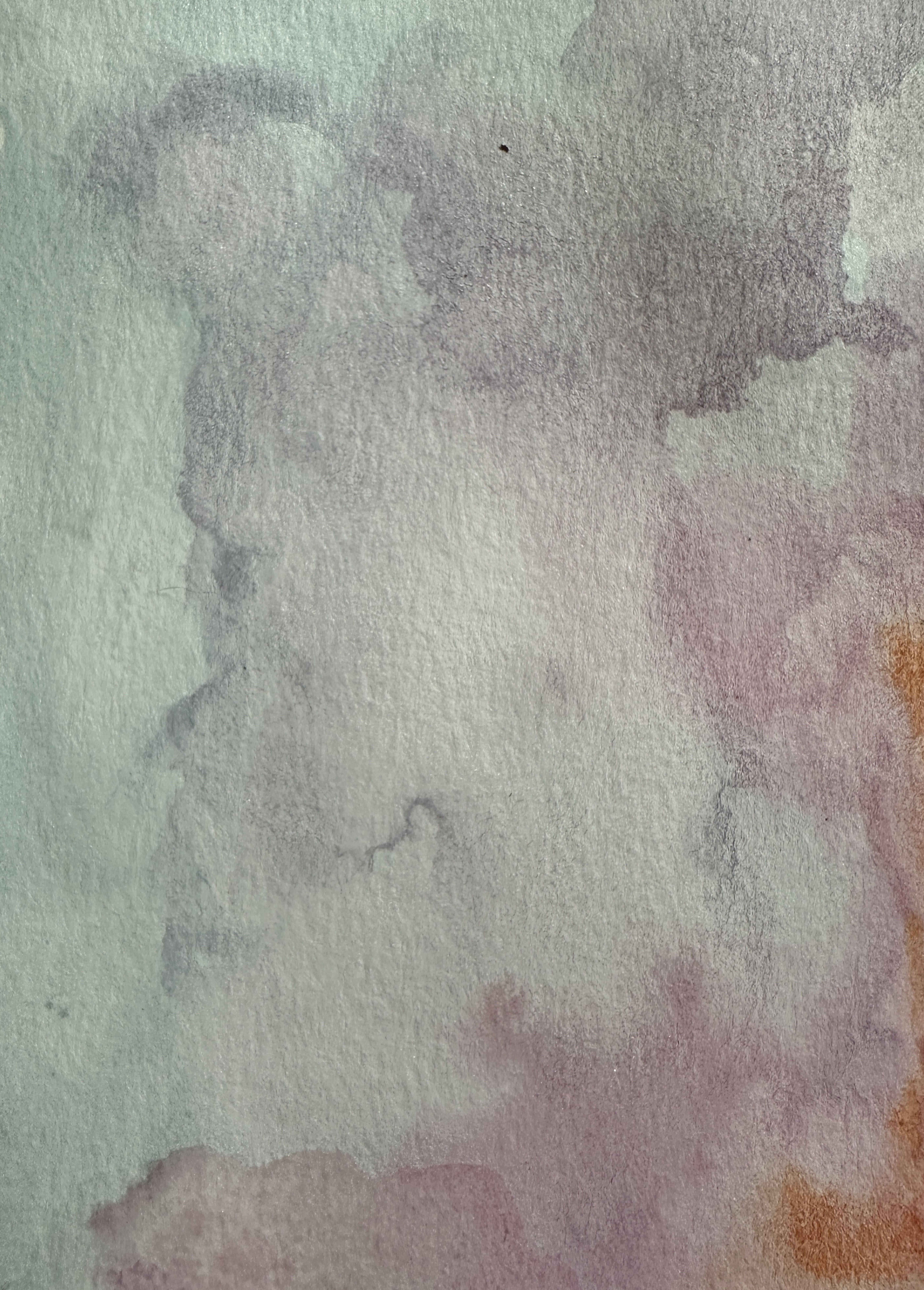 ---
4. Integrating digital and analog
Birds flying together showed the team effort between patients and caregivers in palliative care. The italicized type indicated movement in a previously stuck process. The sunset symbolized a future that was both beautiful and transitory.